Hantverkaregatan 2
76130 Norrtälje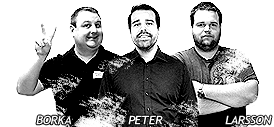 Orders made before 15.00 CET are shipped the same day.
Store & customer service open 7 days a week.
Always the same price online and in the shop.
Same stock online and in store.
PAYDAY 3 (Day One Edition)
[PS5]
Playstation Bonusar
If you shop
least 2 products Playstation
you'll get
choose one of these products FOR FREE
. (Applies to products that cost more than 100 SEK or more.)
Read more
Same stop in the store and on the web
(Inventory is updated continuously)
Order within
0 hours 00 minutes
to have your order shipped today with
Shipping from 39 kr (Pick up in store 0 kr)
Delivery time 1-3 weekdays
90 days exchange right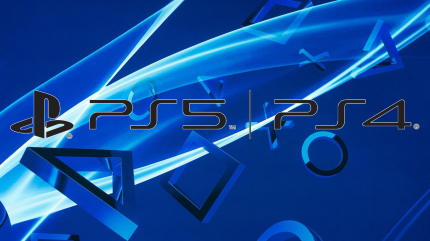 Playstation Bonusar
PAYDAY 3 (Day One Edition)
is part of the bonus campaign
Playstation Bonusar
. If you shop least 2 products Playstation you'll get
choose one of these products FOR FREE
(Applies to products that cost more than 100 SEK or more.)
Ends when bonus products are out of stock (911 left)
Information

39 Kr

59 Kr


149 Kr
PAYDAY 3 (Day One Edition) innehåller:
Payday 3 spelet
'Venomous Verdigris' masken
'Obsidian Glitz' klädnaden
Product description
PAYDAY 3 är den efterlängtade uppföljaren till ett av de mest populära samarbetsskjutspelen någonsin. Sedan PAYDAY släpptes har PAYDAY-spelare njutit av spänningen som en perfekt planerad och genomförd kupp innebär. Det är det som gör PAYDAY till en högexplosiv, samarbetsbaserad FPS-upplevelse utan motstycke.

Ta steget ut ur pensioneringen och tillbaka in i det kriminella livet tillsammans med Payday Gang, ett gäng som avundas av alla andra gäng och som är en mardröm för polisen vart de än beger sig. Flera år efter att gängets skräckvälde över Washington DC upphörde samlas de återigen för att ta itu med det hot som fick dem att lämna sin förtidspensionering.

Den mest sammansvetsade besättningen
Den mytomspunna Payday Crew, fruktad av både lagen och den undre världen, är tillbaka. Ett nytt hot, sprunget ur det kaos som besättningen lämnade i sitt kölvatten, har ryckt dem från deras fridfulla tillvaro som pensionärer och tvingat dem att återvända till den kriminella världen. För att identifiera och krossa detta nya hot lämnar besättningen sina rötter i Washington DC bakom sig och beger sig till New York City. En ny plats kommer att medföra nya utmaningar, men också nya möjligheter för en kuppmakare med en plan.

Ge efter för din girighet
Få utlopp för din girighet och släpp loss i PAYDAY 3. Utöver guld, kontanter, smycken och andra värdesaker som de kan stöta på får du möjlighet att bygga upp en ansenlig samling vapen, kosmetika och utmärkelser. Det kommer inte att vara så enkelt som att dyka upp och lägga beslag på godsaker. Du måste arbeta hårt och lägga upp en smart plan för att komma undan med ett så stort byte som möjligt. Skaffa dig erfarenhet, lås upp nya färdigheter och bli skickligare på att hantera vapen för att ständigt förbättra dina förmågor och klara av de tuffare utmaningarna.

Konsten att stjäla
En professionell kuppmakare vet att det krävs planering, hårt arbete och en hel del tur för att genomföra en lyckad stöldkupp. I PAYDAY 3 är det spelarna som bestämmer hur de ska ta sig an stöldkuppen, om de ska smyga eller gå in med vapen, om de ska släppa gisslan eller behålla dem som spelpjäser, om de ska göra det på egen hand eller ta med sig vänner. Valmöjligheterna är oändliga och i dina händer kommer dessa val att förändra spelet avsevärt.

Nå framgång genom samarbete
Det är inte vem som helst som är värdig att stå vid din sida när det gäller något så viktigt som en stöldkupp. På samma sätt njuter du bäst av PAYDAY 3 med nära vänner i åtanke, oavsett om du tar med dig dem från din barndom eller om du skaffar dem på vägen. PAYDAY-serien har alltid värderat de starka band som skapas under svåra förhållanden och försöker återspegla detta i våra kuppmakares handlingar och ord i spelet men också i vårt community utanför spelet.
Other information
System requirements
OBS: Detta spel kräver ett PlayStation Plus abonnemang & internetuppkoppling för att spelas.
Share
Questions and answers