Hantverkaregatan 2
76130 Norrtälje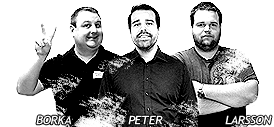 Orders made before 15.00 CET are shipped the same day.
Store & customer service open 7 days a week.
Always the same price online and in the shop.
Same stock online and in store.
Nintendo Switch Sports (inkl. Leg Strap accessory)
[Switch]
Nintendo Switch Bonus
If you shop
least 2 products Bergsala
you'll get
choose one of these products FOR FREE
Read more
Same stop in the store and on the web
(Inventory is updated continuously)
Order within
0 hours 00 minutes
to have your order shipped today with
Shipping from 39 kr (Pick up in store 0 kr)
Delivery time 1-3 weekdays
90 days exchange right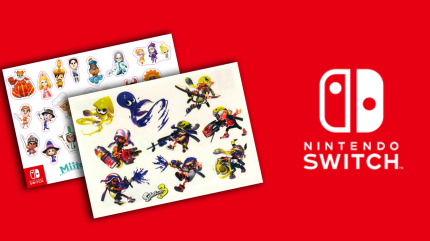 Nintendo Switch Bonus
Nintendo Switch Sports (inkl. Leg Strap accessory)
is part of the bonus campaign
Nintendo Switch Bonus
. If you shop least 2 products Bergsala you'll get
choose one of these products FOR FREE
Ends when bonus products are out of stock (67 left)
Information

39 Kr

59 Kr


149 Kr
Product description
Ta dig an olika sporter genom att röra dig!
Spela tillsammans eller online med familj och vänner, eller utmana andra från när och fjärran i denna nya versionen av den klassiska Wii Sports-serien.
Spelare tävlar i sex sporter med hjälp av Joy-Con-kontrollerna. Fotboll, volleyboll, bowling, tennis, badminton och chambara (svärdsfäktning).

Kasta, slå, svinga och utför andra rörelser för att vinna. Spelare kan till och med sätta en Joy-Con på sitt ben så de kan sparka bollen i spelet.

Tennis (1–2 spelare)
Slå iväg bollen genom att svänga din Joy-Con rätt tillfälle.

Bowling (1–16 spelare)
Rulla iväg klotet rakt eller ge det lite skruv.

Chambara (1–2 spelare)
Knocka din motståndare av banan genom anfall och försvar.

Football (1–8 spelare)
Använd en gigantisk boll och få till ett dynamiskt spel. Genom att fästa en Joy-Con i det medföljande tillbehöret Leg Strap kan du dessutom använda sparkrörelser i det intuitiva spelläget "Shoot-out" . En kostnadsfri uppdatering, som gör det möjligt att spela matcher med en Joy-Con fäst i tillbehöret Leg Strap, är planerad till sommaren.

Badminton (1–2 spelare)
Styr dina skott till höger och vänster och håll fjäderbollen i luften. Släpp loss kraftfulla smashar för att att få övertaget!

Volleyball (1–4 spelare)
Använd en Joy-Con för att serva, lägga upp och sätta en spik.

Golf
Kommer under hösten via en kostnadsfri uppdatering.

Spela tillsammans på plats, eller online med vänner och familj. Du kan även utmana spelare runt om i världen. I Nintendo Switch Sports kan du skräddarsy din avatar med tillbehör du samlar på dig genom att spela online. Upptäck mängder av sätt att ha kul på och klättra i rankingen genom att vinna i de olika sporterna!

För att spela online krävs ett aktivt Nintendo Switch Online-medlemskap.
Other information










Share
Questions and answers
Others also bought