Hantverkaregatan 2
76130 Norrtälje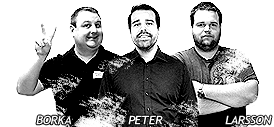 Orders made before 15.00 CET are shipped the same day.
Store & customer service open 7 days a week.
Always the same price online and in the shop.
Same stock online and in store.
Nintendo amiibo Zelda Collection (Zelda & Loftwing)
[Multiformat]
Nintendo Amiibo-Bonus
If you shop
least 2 products Amiibo figurer
you'll get
choose one of these products FOR FREE
.
Read more
Same stop in the store and on the web
(Inventory is updated continuously)
Max 2per person
Order within
0 hours 00 minutes
to have your order shipped today with
Shipping from 59 kr (Pick up in store 0 kr)
Delivery time 1-3 weekdays
90 days exchange right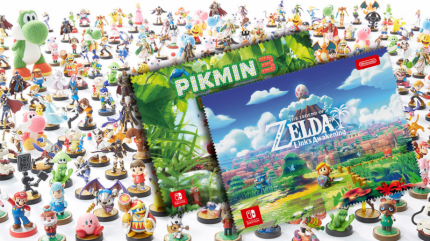 Nintendo Amiibo-Bonus
Nintendo amiibo Zelda Collection (Zelda & Loftwing)
is part of the bonus campaign
Nintendo Amiibo-Bonus
. If you shop least 2 products Amiibo figurer you'll get
choose one of these products FOR FREE
Ends when bonus products are out of stock (55 left)
Information

59 Kr

69 Kr


149 Kr
Kompatibla spel:
The Legend of Zelda: Skyward Sword HD - Nintendo Switch
Product description
Links barndomsvän Zelda och hennes pålitliga, blå Loftwing.

amiibo ger liv åt dina Nintendo-karaktärer!
Se kända Nintendo-karaktärer kommer till liv på nya sätt som amiibo - interaktiva samlarfigurer.

amiibo är samlarfigurer som kan kommunicera och interagera med kompatibla spel. Allt du behöver göra är att sätta amiibo-figuren på din Wii U GamePad så kommer du upptäcka nya saker i spelet!

Dina amiibo-figurer sparar information varje gång du spelar och gör på det sättet dina figurer unika.

Det första spelet som är kompatibelt med amiibo-figurer är Super Smash Bros. Spel som Mario Kart 8, Mario Party 10, Captain Toad: Treasure Tracker och Yoshi's Woolly World, är också planerade för att ha stöd för amiibo-figurer.

Exempel på hur kompatibla amiibo kan användas i några utvalda spel
I Super Smash Bros. for Wii U kan dina amiibo slåss med eller mot dig och när de gör det utvecklas de och blir starkare.
I Hyrule Warriors låser amiibo upp slumpvis valda resurser och vapen. Några amiibo ger dessutom specifika föremål.
I Mario Kart 8 ger kompatibla amiibo tillgång till nya dräkter som mii-karaktärer kan använda.
I Mario Party 10 använder man amiibos för att låsa upp nya spelplaner en för respektive figur.
Other information
System requirements
Övrigt: Kräver ett spel på Nintendo Switch som denna amiibo är kompatibel med, för att fungera korrekt.
Eller använd den som de flesta använder den, som en prydnad, kräver då en bokhylla/vitrinskåp för bäst effekt.
Share
Questions and answers
You may also like
Others also bought