Hantverkaregatan 2
76130 Norrtälje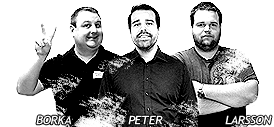 Orders made before 15.00 CET are shipped the same day.
Store & customer service open 7 days a week.
Always the same price online and in the shop.
Same stock online and in store.
Redfall (inkl. Förbokningserbjudande)
[Series X]
Xbox Bonus
If you shop
least 2 products
you'll get
choose one of these products FOR FREE
. (Applies to products that cost more than 150 SEK or more.)
Read more
Same stop in the store and on the web
(Inventory is updated continuously)
Order within
0 hours 00 minutes
to have your order shipped today with
Shipping from 39 kr (Pick up in store 0 kr)
Delivery time 1-3 weekdays
90 days exchange right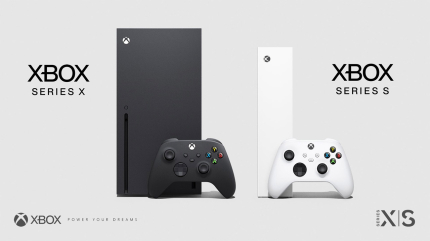 Xbox Bonus
Redfall (inkl. Förbokningserbjudande)
is part of the bonus campaign
Xbox Bonus
. If you shop least 2 products you'll get
choose one of these products FOR FREE
(Applies to products that cost more than 150 SEK or more.)
Ends when bonus products are out of stock (781 left)
Information

39 Kr

59 Kr


149 Kr
Förbokningserbjudande innehåller:
Förhandsboka Redfall och få tillgång ett extra, exklusivt vapen pack.
Vampire Hunter Pack:
Grim Tide Shotgun
Polar Vortex Multi-Weapon Skin
Blood Ravager Stake Weapon Attachment
Product description
Redfall är en förstapersonsskjutare med enspelarläge och samarbetsläge i en öppen värld från Arkane Austin, det prisbelönta teamet bakom Prey och Dishonored. Redfall fortsätter Arkanes tradition av omsorgsfullt utformade världar och levande simulationer genom att ta studions karaktäristiska spelupplägg till detta handlingsdrivna actionskjutarspel.

Avslöja sanningen, ta tillbaka Redfall
Staden Redfall som ligger på en ö i Massachusetts är belägrad av en hord med vampyrer som har blockerat solen och skurit av invånarna från omvärlden. Utforska en öppen värld och upplev en kampanj med engagerande handling medan du avslöjar mysteriet bakom vampyrernas uppdykande. Alliera dig med en handfull överlevande för att kämpa mot varelserna som vill tömma staden på blod.
Dräp på egen hand eller samarbeta i grupp
Redfall blandar sömlöst en- och flerspelaralternativ. Därmed kan spelaren utforska mörkret ensam eller bilda en grupp på upp till fyra spelare i samarbetsläge. Lagkamrater kan prova olika utrustning för hjältarna och kombinera sina styrkor för att hitta kreativa lösningar på vampyrapokalypsen. Du kan samla en arsenal med specialiserade vapen och anpassa din karaktär med unika uppgraderingar och förmågor som passar din spelstil: maximal eldkraft, smygande strid och allt där emellan.

Okonventionella hjältar kämpar mot mörkret
Redfalls vampyrer har skapats genom misslyckade vetenskapliga experiment och har psykiska förmågor. Det utmanar dig och din grupp att vara kreativa. Du får välja mellan en rad mångsidiga hjältar – var och en med sina egna karaktärsspecifika förmågor – för att besegra vampyrhorderna och deras vansinniga anhängare.

· DEVINDER CROUSLEY: Kryptozoolog och aspirerande uppfinnare. Han är beväpnad med vapen han skapat själv och är ivrig att visa vad han går för.

· LAYLA ELLISON: Layla studerade biomedicinsk teknik när hon anmälde sig för ett medicinskt försök, men något gick fel och gav henne istället starka telekinetiska krafter.

· REMI DE LA ROSA: En enastående militär ingenjör som tillbringat sitt liv vid fronten. Med hjälp av sin robotföljeslagare Bribón är hon fast besluten att hjälpa överlevarna i Redfall.

· JACOB BOYER: En före detta militär prickskytt som gått till den privata sektorn. De mystiska händelserna i Redfall har gett Jacob ett gåtfullt vampyröga och en spökkorp som aldrig lämnar hans sida.

Den öppna världen i Redfall
Redfall är en äkta Arkane-upplevelse. Spelet utspelar sig i en levande värld som blandar det välbekanta med det fantastiska. Redfalls öppna värld är skapad för hand av de skickliga nivådesigner som gav oss rymdstationen Talos I i Pray och Dunwall i Dishonored. Från stadens tidigare livliga centrum och den hemsökta skogen till den öde strandpromenaden och vidare får du kämpa dig igenom kultmedlemmarnas utposter och övernaturliga psykiska platser medan du löser Redfalls många mysterier.
Other information


Share
Questions and answers