Hantverkaregatan 2
76130 Norrtälje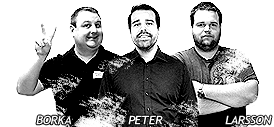 Orders made before 15.00 CET are shipped the same day.
Store & customer service open 7 days a week.
Always the same price online and in the shop.
Same stock online and in store.
Metroid Prime Remastered (Bergsala UK4)
[Switch]
Nintendo Switch Bonus
If you shop
least 2 products Bergsala
you'll get
choose one of these products FOR FREE
.
Read more
Same stop in the store and on the web
(Inventory is updated continuously)
Shipping from 39 kr (Pick up in store 0 kr)
Delivery time 1-3 weekdays
90 days exchange right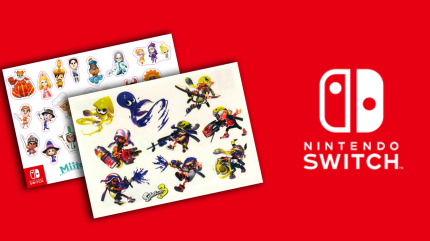 Nintendo Switch Bonus
Metroid Prime Remastered (Bergsala UK4)
is part of the bonus campaign
Nintendo Switch Bonus
. If you shop least 2 products Bergsala you'll get
choose one of these products FOR FREE
Ends when bonus products are out of stock (930 left)
Information

39 Kr

59 Kr


149 Kr
Product description
Axla rollen som prisjägaren Samus Aran igen i Metroid Prime Remastered! Det kritikerrosade förstapersonsäventyret har moderniserats för Nintendo Switch.
Lugn och kapabel tar Samus på sig detta solouppdrag...men hon är långt ifrån ensam.

Kliv i hennes stövlar när du navigerar på de slingrande stigarna och sammankopplade miljöerna på en lockande men ändå farlig och främmande planet. Använd krafter som välkända Morph Ball och Grapple Beam för att komma åt svåråtkomliga områden och hitta en väg framåt.

Med förnyad grafik, ljud, upplåsbar konst och uppdaterade kontrollscheman har Samus 3D-debut nått ännu högre höjder. Använd nya dual-stick-kontroller, intuitiv rörelsesiktning, återgå till klassiska kontroller, eller välj ett hybridalternativ – vilket du än föredrar.

UTFORSKA FRÄMMANDE MILJÖER OCH KUSLIGA PLATSER PÅ TALLON IV
Res genom olika biomer när du upptäcker rymdpiraternas olyckliga experiment och samlar information om det giftiga ämne som lämnade planeten i ruiner.

Från den tysta stillheten i de snöiga Phendrana Drifts till magma-gejsrarna i Magmoor Caverns, denna främmande planet introducerar vackert kärva landskap och labyrinter.

Gå vidare till ditt nästa mål eller ta dig tid att stanna och skanna din omgivning, fördjupa dig i hemligheterna kring varelserna och historien om Tallon IV.

UPPGRADERA DIN ARSENAL FÖR ATT TA DIG AN UTOMJORDISKA HOT
Använd Samus' Arm Cannon och gå head-to-head mot utomjordiska varelser, stärkta rymdpirater och de energislukande Metroiderna.

Återbesök tidigare otillgängliga områden och ägna stor uppmärksamhet åt din miljö för att lösa pussel och få fler uppgraderingar.

Du behöver hjälp av förmågor som Ice Beam, Missiler och flera visir för att besegra de utomjordiska hot som lurar runt varje hörn.
Other information








Share
Questions and answers
Others also bought