Hantverkaregatan 2
76130 Norrtälje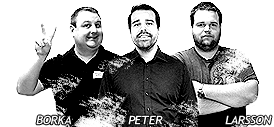 Orders made before 15.00 CET are shipped the same day.
Store & customer service open 7 days a week.
Always the same price online and in the shop.
Same stock online and in store.
8 Bitar - Historien om Nintendo Entertainment System
[Böcker]
Köp 2 Böcker få en Nyckelring
If you shop
least 2 products i bok kategorien
you'll get
choose one of these products FOR FREE
.
Read more
Same stop in the store and on the web
(Inventory is updated continuously)
Shipping from 59 kr (Pick up in store 0 kr)
Delivery time 1-3 weekdays
90 days exchange right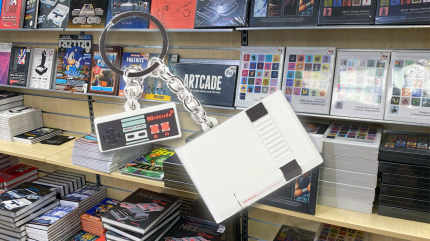 Köp 2 Böcker få en Nyckelring
8 Bitar - Historien om Nintendo Entertainment System
is part of the bonus campaign
Köp 2 Böcker få en Nyckelring
. If you shop least 2 products i bok kategorien you'll get
choose one of these products FOR FREE
Ends when bonus products are out of stock (537 left)
Information

59 Kr

69 Kr


149 Kr
Product description
Nintendo uppfann inte TV-spelet, men förvandlade ett tidsfördriv för teknikintresserade till en livsstil för en hel generation. Pixelmönster blen en konstform, pålattformshjältar de nya popidolerna.

I vår ungdomsrevolt var vapnet en handkontroll med två runda runda avtryckare. I vår religion dyrkade vi styrkorset. Nintendo Entertainment System levde snabbt och dog ung. Men konsol - och kulturen som omgav den - finns för alltid kvar i våra hjärtan. Den här boken är en hyllniung till spelhistoriens mest inflytelserika format. En 344 sidor lång berättelse om hur en liten grå låda kunde bli en av vår tids viktigaste kulturella byggstenar

Författare: Tobias Bjarneby, Reset Media AB
Utgivare: Reset Media AB
Sidor: 344 Sidor
Vikt: 1,9Kg
Mått (mm): 288*226*30 (Höjd*Bredd*Djup)
Share
Questions and answers
Others also bought