Hantverkaregatan 2
76130 Norrtälje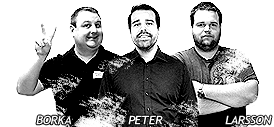 Orders made before 15.00 CET are shipped the same day.
Store & customer service open 7 days a week.
Always the same price online and in the shop.
Same stock online and in store.
Historien om SEGA: Hur en blå igelkott och hockeyspel tog Sverige med storm
[Böcker]
Köp 2 Böcker få en Nyckelring
If you shop
least 2 products i bok kategorien
you'll get
choose one of these products FOR FREE
.
Read more
Same stop in the store and on the web
(Inventory is updated continuously)
Shipping from 49 kr (Pick up in store 0 kr)
Delivery time 1-3 weekdays
90 days exchange right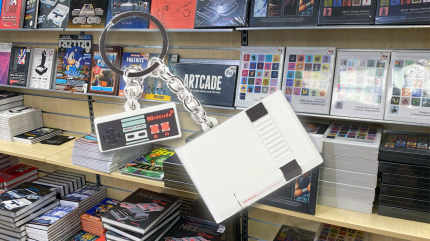 Köp 2 Böcker få en Nyckelring
Historien om SEGA: Hur en blå igelkott och hockeyspel tog Sverige med storm
is part of the bonus campaign
Köp 2 Böcker få en Nyckelring
. If you shop least 2 products i bok kategorien you'll get
choose one of these products FOR FREE
Ends when bonus products are out of stock (537 left)
Information

49 Kr

59 Kr


149 Kr
Product description
Succéboken som sålde slut lika snabbt som Sonic springer är nu tillbaka i en pocketupplaga exklusivt hos Spel & Sånt.

SEGA är ett av de mest klassiska bolagen inom spelvärlden. Denna bok täcker SEGAs historia med fokus på höjdpunkten kring Mega Drive samt det svenska perspektivet. Berättelsen följer generalagenten Brios kamp med Mega Drive mot de grå lådorna som dominerade, hur Mega Drive introducerades, Sonic blev framgångsfiguren, hockeyspelen som lockade en ny publik, den svenska tidningen SEGA Force och mycket mer. Åtskilliga intervjuer med nyckelpersoner som arbetat med SEGA i Sverige samt svenska utvecklare som skapat spel på konsolen.

Historien om SEGA: Hur en blå igelkott och hockeyspel tog Sverige med storm gavs ursprungligen ut 2014. Den har varit slutsåld i flera år fram tills nu då Spel & Sånt på uppdrag beställde en hel upplaga av en pocketversion!

Författaren Martin Lindell har ett gediget förflutet inom spelbranschen och har även skrivit böckerna 8 bitar på 80-talet: Nintendos marsch in i de svenska hemmen samt Svensk Videospelsutveckling: Från 50-tal till 90-tal.

Intervjuer med bland annat:
Kenneth Klingborg som introducerade Master System i Sverige.
Roger Jönsson på Brio som personifierade SEGA i Sverige ändå fram till slutet av Dreamcast.
Rolf "Dr. Roffe" Larsson från SEGAklubben som skulle göra vad som helst för SEGA.
Stefan Lampinen, branschlegendaren som var marknadsgeniet bakom framgången med Mega Drive i Sverige.
Peter Levin, en av svenska spelbranschens mest inflytelserika personer som inledde sin karriär med speluthyrning.
Robert Hajduk & John Hammarberg om utvecklandet av Elitserien 95.

Författare: Martin Lindell
Sidor: 200 sidor
Share
Questions and answers
Others also bought