Hantverkaregatan 2
76130 Norrtälje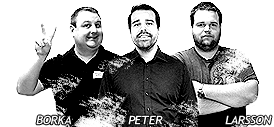 Ordrar gjorda innan 16.00 skickas samma dag.
Butik & kundtjänst har öppet 7 dagar i veckan.
Alltid samma pris i butiken och på nätet.
Samma lager i butiken och på nätet.
The C64 Full Size
[C64]
60 kr/mån

Butik i norrtälje och webbshop är samma lager
(Lagersaldo senast kontrollerat för 9 minuter sedan.)
access_time
Beställ inom
0 timmar 00 minuter
för att få din order skickad idag med
checkFrakt från 99 kr (Hämta i butik 0 kr) checkLeveranstid 1-3 vardagar check90 dagars bytesrätt
| | |
| --- | --- |
| Spelare: | 1-2 |
| Garanti: | 12 månader |
| Tillverkare: | Retro Games |
| Språk (text): | |
| Fraktkostnad Posten: | 139 Kr |
| Fraktkostnad Schenker: | 99 Kr |
| Fraktkostnad Norden: | 179 Kr |
| Vårt artikelnummer: | 34909 |
infoProdukten Innehåller:
OBS: På grund av förseningar från fabrik till leverantören är releasen tyvärr försenad till 21 Januari 2020

The C64 Full Size innehåller:
THEC64 full-size computer*
THEC64 micro switch joystick (1.5 m cable)
HDMI cable (1.2 m)
USB power cable (1.2 m) with AC adapter
* The use of this home computer requires an HD TV or monitor with an HDMI port and speakers.


The World's Best-Selling Home Computer - Reborn, Again…
The C64 is back, this time full-sized with a working keyboard for the dedicated retro home-computer fan.
Featuring three switchable modes - C64, VIC 20, and Games Carousel.
Connect to any modern TV via HDMI for crisp 720p HD visuals, at 60 Hz or 50 Hz.

An updated joystick, now featuring micro switches, companions the hardware making the included games even more fun than ever.
The Games Carousel has 64 pre-installed games including classics such as California Games, Paradroid and Boulder Dash, with new additions like Attack of the Mutant Camels, Hover Bovver, Iridis Alpha, and Gridrunner.
Topped off with the recently released shoot 'em up Galencia and text adventure Planet of Death to let you relive the glory days of true keyboard gaming!
Plus, THEC64® allows you to load and save your own files and games via USB stick (including multi-disk titles) and program in C64 or VIC 20 BASIC.

Features
Connect to a 720p TV or monitor via HDMI for a stunning HD experience.
Choose from various display options, including a CRT filter.
Save your progress at any time.
Via USB, add your own games/programs*, update the firmware*, and connect your own devices.
Functions like an original C64 or VIC 20 computer, or play any of the included 64 games in the Games Carousel.
* USB memory stick required (NOT supplied)

Games list:
Alleykat
Anarchy
Attack of the Mutant Camels
Avenger
Battle Valley
Bear Bovver
Boulder Dash
Bounder
California Games
Chips Challenge
Confuzion
Cosmic Causeway
Cyberdyne Warrior
Cybernoid II
Deflektor
Destroyer
Everyone's a Wally
Firelord
Galencia
Gateway to Apshai
Gribbly's Day Out
Gridrunner (VIC 20)
Heartland
Herobotix
Highway Encounter
Hover Bovver
Impossible Mission
Impossible Mission II
IO
Iridis Alpha
Jumpman
Mega Apocalypse
Mission AD
Monty Mole
Monty on the Run
Nebulus
Netherworld
Nodes of Yesod
Paradroid
Pitstop II
Planet of Death
Psychedelia (VIC 20)
Ranarama
Robin of the Wood
Silicon Warrior
Skate Crazy
Speedball 2
Spindizzy
Steel
Street Sports Baseball
Street Sports Basketball
Summer Games II (includes Summer Games events)
Super Cycle
Sword of Fargoal
Temple of Apshai Trilogy
The Arc of Yesod
Thing Bounces Back
Thing on a Spring
Trailblazer
Uridium
Who Dares Wins II
Winter Games
World Games
Zynaps
shareDela
Varför handla hos oss
keyboard_arrow_right
Ordrar gjorda innan kl 16.00 skickas samma dag.
keyboard_arrow_right
Butik & kundtjänst har öppet 7 dagar i veckan.
keyboard_arrow_right
Alltid samma pris i butiken och på nätet.
keyboard_arrow_right
Sveriges personligaste tv-spelsbutik.
keyboard_arrow_right
Samma lager i butiken och på nätet.
keyboard_arrow_right
Kundomdömen i världsklass på prisjakt & Tradera
Utmärkelser