Hantverkaregatan 2
76130 Norrtälje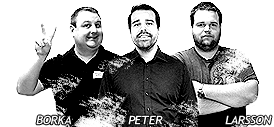 Orders made before 15.00 CET are shipped the same day.
Store & customer service open 7 days a week.
Always the same price online and in the shop.
Same stock online and in store.
Alwas Awakening NES Collectors Edition
[NES]
Same stop in the store and on the web
(Inventory is updated continuously)
Order within
0 hours 00 minutes
to have your order shipped today with
Shipping from 59 kr (Pick up in store 0 kr)
Delivery time 1-3 weekdays
90 days exchange right
Information

59 Kr

59 Kr


149 Kr
Produkten Innehåller:
Alwas Awakening NES Collectors Edition innehåller:
Frosted 8-Bit Cartridge
Full colored instruction manual
Cartridge Packaging with Exclusive Slipcover
Behind the Game Developer Interview
Certificate of Authenticity
Animated Lenticular Card
Mini level poster
Full colored instruction manual
Product description
In Alwa's Awakening, you play as Zoe, a heroine sent from another world to bring peace to the land of Alwa. Equipped only with a magic staff, she awakens in a distant land and must set out to help the people. Traverse dangerous dungeons, meet interesting and fun characters, and explore the world in this 8-bit adventure game. Just like the old classics, you won't have a flashing arrow telling you exactly where to go and what to do next. Instead, you are free to find your own way and by using using your magic staff, you can progress through the over-400 unique challenging rooms in the game.
Other information

Share
Questions and answers
You may also like
Others also bought