Hantverkaregatan 2
76130 Norrtälje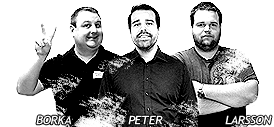 Ordrar gjorda innan 16.00 skickas samma dag.
Butik & kundtjänst har öppet 7 dagar i veckan.
Alltid samma pris i butiken och på nätet.
Samma lager i butiken och på nätet.
Darksiders Genesis Nephilim Edition
[PS4]
161 kr/mån

Butik i norrtälje och webbshop är samma lager
(Lagersaldo senast kontrollerat för 9 minuter sedan.)
access_time
Beställ inom
0 timmar 00 minuter
för att få din order skickad idag med
checkFrakt från 129 kr (Hämta i butik 0 kr) checkLeveranstid 1-3 vardagar check90 dagars bytesrätt
| | |
| --- | --- |
| Spelare: | 1-2 |
| Garanti: | 12 månader |
| Tillverkare: | THQ |
| Språk (tal): | |
| Språk (text): | |
| Rek. ålder: | 12 år |
| Fraktkostnad Posten: | 129 Kr |
| Fraktkostnad Schenker: | 129 Kr |
| Fraktkostnad Norden: | 149 Kr |
| Vårt artikelnummer: | 34764 |
infoViktig produktinformation
OBS Denna produkt går enbart att skicka med Schenker, och kommer därför att skickas till ert närmsta schenker ombud, inom sverige, oavsett vilket frakt alternativ ni väljer i kassan.

Darksiders Genesis Nephilim Edition innehåller:
Standard Edition Darksiders Genesis Game
Premium Quality Display Box
23cm/9inch Strife Figurine
High Quality Collectible Darksiders Genesis Steelbook Case
Darksiders Genesis Stickers
Darksiders Genesis Artbook
Official Darksiders Genesis Soundtrack
Official Boardgame: Darksiders The Forbidden Land
From the dawn of creation, THE COUNCIL has maintained the Balance across existence. Carrying out their orders are THE HORSEMEN, Nephilim (powerful beings spawned from the unnatural union of angels and demons) who have pledged themselves to the Council and been granted immense power. However, this power came at a tragic cost: the Horsemen were ordered to use their newfound strength to wipe out the rest of their kind. What followed was a bloody battle on Eden where the Horsemen, obeying the will of the Council, annihilated the Nephilim.

Still reeling from the events on Eden, WAR and STRIFE have been given a new assignment -- LUCIFER, the enigmatic and deceptive demon king, has been plotting to upset the Balance by granting power to master demons throughout Hell. War and Strife must hunt down these masters, gather information, and ultimately fight their way through a tangled, demonic conspiracy that threatens to forever upset the Balance and unravel all of creation.

DARKSIDERS: GENESIS is an action/adventure that tears its way through hordes of demons, angels, and everything in-between on its way to Hell and back with guns blazing and swords swinging. Genesis gives players their first look at the world of DARKSIDERS before the events of the original game, as well as introduces the horseman STRIFE.

Features:
Blast angels and demons as the gunslinging Horseman Strife, playable for the first time.
Swap between the powerful swordsman War and Strife instantly in frenetic, single-player gameplay.
Explore the epic world of Darksiders and wreak havoc with a friend in two-player cooperative mode.
Experience a brand new story campaign that takes place before the original Darksiders, exploring the origin of the Seven Seals.
Grow in strength and power as you collect items, abilities, weapon enhancements, creature cores and more.
memorySystemkrav
shareDela
Varför handla hos oss
keyboard_arrow_right
Ordrar gjorda innan kl 16.00 skickas samma dag.
keyboard_arrow_right
Butik & kundtjänst har öppet 7 dagar i veckan.
keyboard_arrow_right
Alltid samma pris i butiken och på nätet.
keyboard_arrow_right
Sveriges personligaste tv-spelsbutik.
keyboard_arrow_right
Samma lager i butiken och på nätet.
keyboard_arrow_right
Kundomdömen i världsklass på prisjakt & Tradera
Utmärkelser