Hantverkaregatan 2
76130 Norrtälje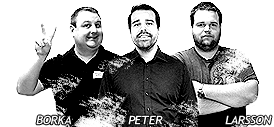 Orders made before 15.00 CET are shipped the same day.
Store & customer service open 7 days a week.
Always the same price online and in the shop.
Same stock online and in store.
Gley Lancer Collectors Edition
[MD]
Retro-bonus
If you shop
for at least 1000 kr
you'll get
choose one of these products FOR FREE
.
Read more
Same stop in the store and on the web
(Inventory is updated continuously)
Shipping from 49 kr (Pick up in store 0 kr)
Delivery time 1-3 weekdays
90 days exchange right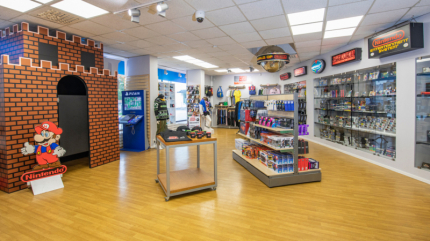 Retro-bonus
Gley Lancer Collectors Edition
is part of the bonus campaign
Retro-bonus
. If you shop for at least 1000 kr you'll get
choose one of these products FOR FREE
Ends when bonus products are out of stock (581 left)
Information

49 Kr

69 Kr


199 Kr
Gley Lancer Collectors Edition innehåller:
Ruby Nova Cartridge for SEGA Genesis®/Mega Drive
Full-colored instruction manual restored for this release
Embellished Slipcover celebrating this release
Reversible cartridge inlay sleeve featuring different artwork
Individually numbered certificate of authenticity
Product description
In 2025, aliens have encroached into our solar system only to be met by the United Earth Federation Navy. It is during this massive battle that Commander Ken Cabrock of the 1st Fleet and the flagship Oberon are attacked and teleported away during a tactical retreat. Lucia, daughter of the Commander, gets the news while aboard the 2nd Fleet and sets out to rescue her father aboard the prototype Busterhawk class fighter, the Gley Lancer. This mission will take Lucia across worlds never seen before and against terrifying odds. Do you have what it takes?


Gley Lancer FAQ:
Technical
Q) What consoles can play this cartridge?
A) This game is compatible with North American SEGA Genesis® consoles, PAL Mega Drive consoles, and most 3rd party consoles that are able
to run Genesis/Mega Drive cartridges. Due to the shape of the cartridge, it will not fit into a JP Mega Drive console.

Q) What voltage is used on the chip?
A) It uses a 5-volt chip to retain your console's performance and will not damage your console.

Q) Are the insert points beveled?
A) Yes, the insert points are beveled and the edges are rounded to allow for proper insertion without damaging the pins in the cartridge slot.

Q) Is this game region-free?
A) Like our prior releases, this game is region-free so long as it is compatible with the console.

Q) Does this run at 50hz on PAL consoles?
A) The game is multi-regional and can run at 60Hz (NTSC for North America) or 50Hz (PAL Europe and Australia).

Gameplay
Q) What are the differences between the original releases and this one?
A) All licensing has been updated to reflect this release. Additionally, we've translated all the cutscenes into English for the first time on a
physical release. No other changes have been made to affect the solid gameplay Gley Lancer offers.
Other information

Share
Questions and answers
Others also bought